There are two different 4 cyl. cams. The difference in the two is in the direction of the gear teeth on the rear of the cam.· There are also two different 6 cyl. cams. The older style with 4 bearings and a large nut for the timing gear, and the newer ETA cams with either 4 or 7 bearings and a bolt & dowel pin for the timing gear. The 278-310 degree grinds require heavy duty springs, either lash caps, larger eccentrics, or longer valve stems.
ROCKER RATIO 1.25:1  NEW STYLE ETA 1.55:1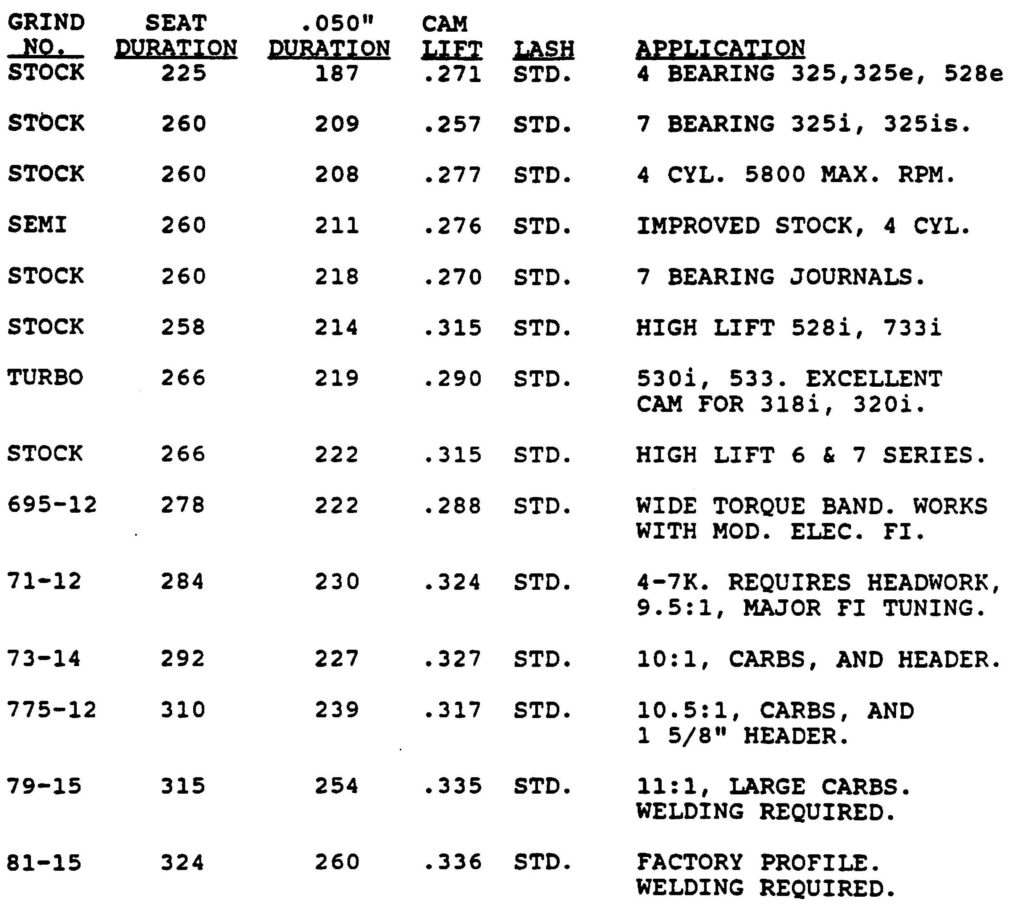 NEW BILLETS ARE AVAILABLE FOR BOTH 4 AND 6 CYLINDER CAMS. 6 CYL CAMS ARE AVAI BLE WITH BOTH 4 AND 7 BEARING JOURNALS. LIMITED AVAILABILITY ON SOME MODELS. CALL FOR SPECIFICS.