D. Elgin Custom grinding has been in the automotive cam grinding business for over forty years. We have reconditioned or made new cams from the early 1900s to many new present-day applications. There are way too many makes and models to list all of them in our catalog. We'll be happy to go over your needs when you fill out our ORDER FORM and send it to us.
To place an order for a camshaft, please download the order form:
For the

Online Fillable PDF

 Version click here. You can fill this out with your computer and print (mail or fax) or save it and email the completed PDF to us.
For the

Traditional PDF

version click here. You can print this and fill it out. Then mail, fax or scan, and email to us.
Currently Available Books: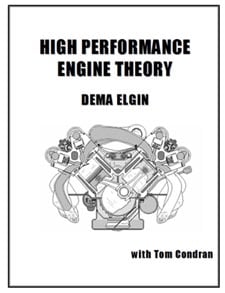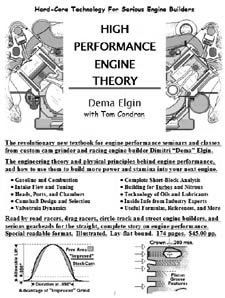 Contents 
Section 1 Engine Principles and Terms

Section 2 Fuel and Combustion

Section 3 Compression Ratio, Combustion Chamber and Port Design, and Intake Systems

Section 4 Camshaft Design and Features

Section 5 Valve Train

Section 6 Piston Rings.

Section 7 Pistons and Wrist Pins

Section 8 Connecting Rods and Engine Bearings

Section 9 Crankshaft and Block Preparation

Section 10 Exhaust and Cooling Systems

Section 11 Turbocharging, Supercharging, and Nitrous Oxide Injection

Section 12 Oil, Lubricants, and Fluids

Section 13 Summary of Action Items

Section 14 Testing and Tuning

Section 15 Computer Modeling Programs, Engine-Building Tools

Section 16 Formulas and References

Appendix 1: Reference Material by Section

Appendix 2: Glossary of Metallurgy
TO ORDER Please send $50.00 (includes shipping) to the address below. Please be sure to include item description.
TO ORDER either of these Mopar Books Please send $30.00 (includes shipping) to:
ACME Mail Order
P.O.Box 282612
San Francisco, CA 94128-2612
Please be sure to include your address and selection. Also please note, these books are not being sold through Elgin Cams.
Please call for Seminar Video Information as these are subject to change.