The 4 and 6 cyl. Datsun L-series grinds are identified by the letter stamped on the back of the rear journal. We can supply lash caps for all of our L-series cams.
ROCKER RATIO=l.45:l THE FOLLOWING DURATION NUMBERS ARE MEASURED AT THE CAM WITH A RADIUS FOLLOWER. THE NUMBERS  AT THE VALVE WILL BB DIPFERENT BECAUSE OF THE RADIUS ROCKER ARM GEOMETRY.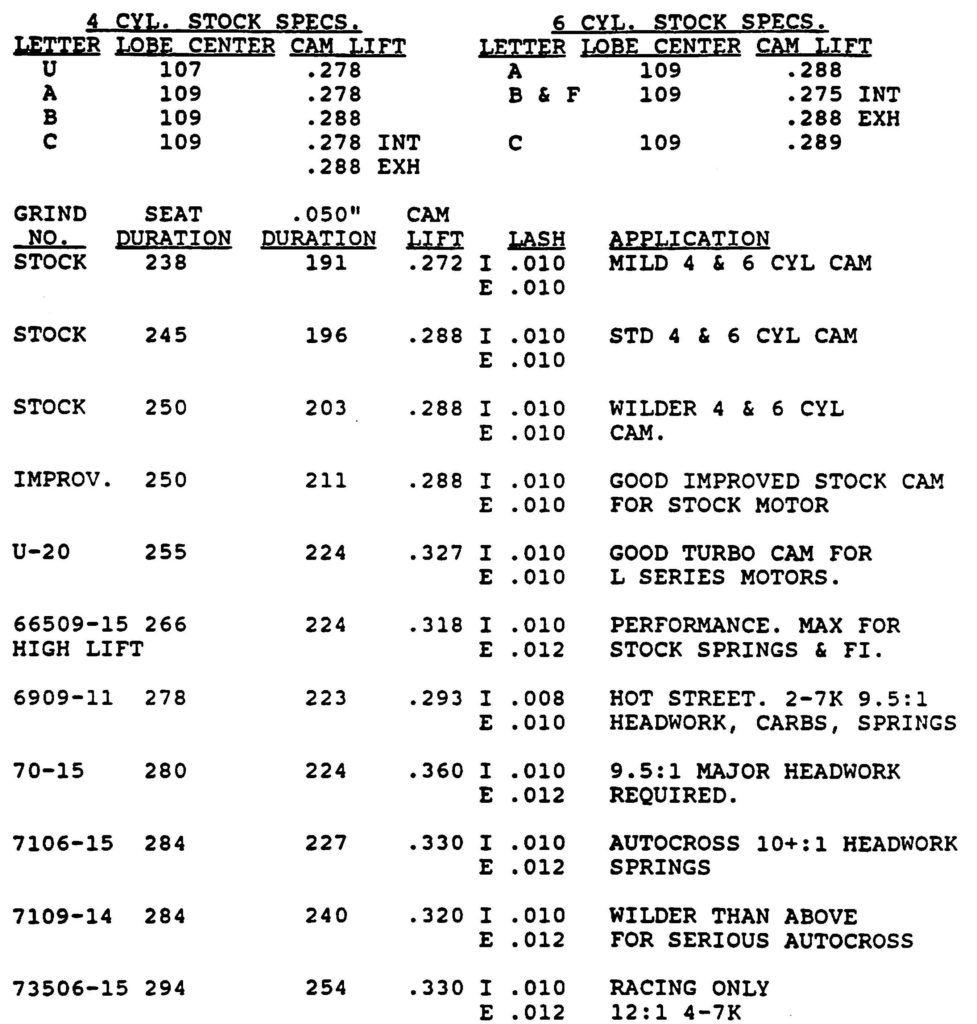 Other 295-314 deg. grinds are available for all-out racing applications but we recommend that they only are ground on new castings (billets).