The high-performance profiles listed below require longer valve stems or thicker lash pads, or if you prefer we can surface your cam carrier housings. For racing applications, we recommend using one-piece cam followers.
SOHC 1116-1290-1498cc            
DOHC 1438-1592-1608-1756-1995cc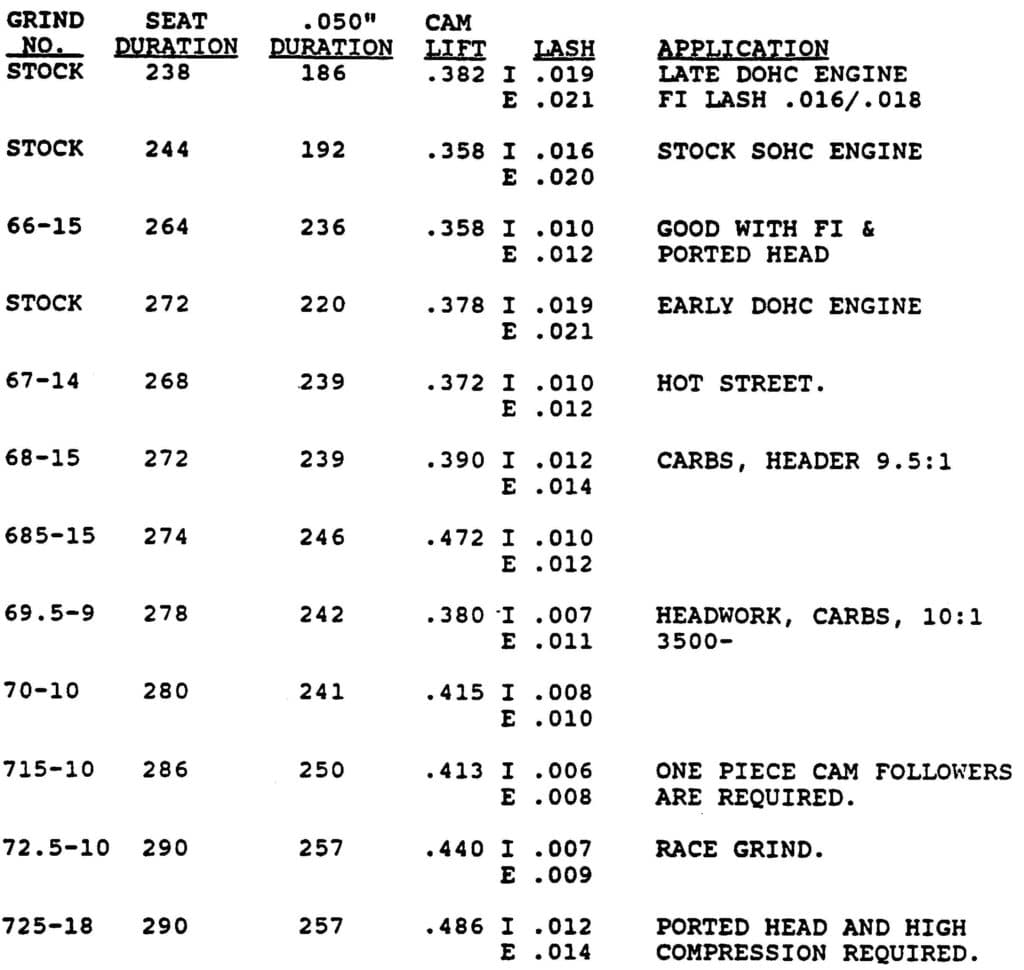 WILDER RACING GRINDS AND HIGHER LIFT OVERHEAD CAM PROFILES ARE AVAILABLE. PLEASE CALL FOR DETAILS.