Always recondition the valve lifters or replace them. The early 356's used cast iron lifters which cracked and broke under normal use, completely destroying the engine. We prefer to grind your steel lifters with the proper radius to match the taper on our cams. 
ROCKER RATIO:
3 BOLT  STANDS= INTAKE 1.3:1 EXHAUST 1.13:1
2 BOLT STANDS= INTAKE 1.13:1 EXHAUST 1.13:1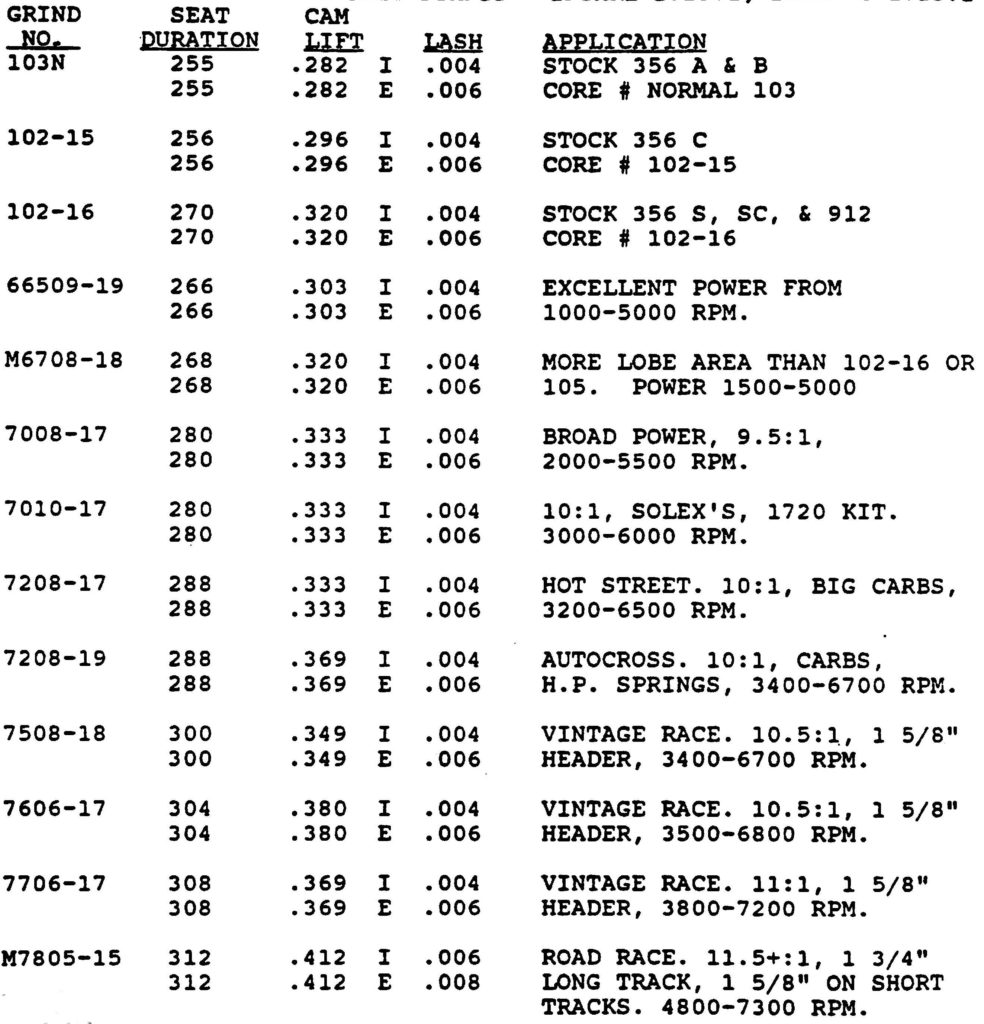 WILDER CAMS AVAILABLE  FOR ALL OUT "E" PRODUCTION RACING. DYNO TONING NECESSARY.  FULL LIST ON ENGINE SPECIFICATIONS REQUIRED.