We can regrind any standard 911 or 930 to factory specs. Also, an excellent way to perk up your street 911 is to put the next wilder 911 profile on your cams. Always check the piston to valve clearance when changing the cams from what was originally in the engine. Our duration figures are the end of the clearance ramp. Cam lift figures are at the cam. Always use new or reconditioned rocker arms and remove and clean the cam carrier oil tubes. The wiping pattern of the rockers should also be checked.
1.4: 1 AVG. ROCKER ARM RATIO  1.5:1 RATIO ON 906 ROCKER ARMS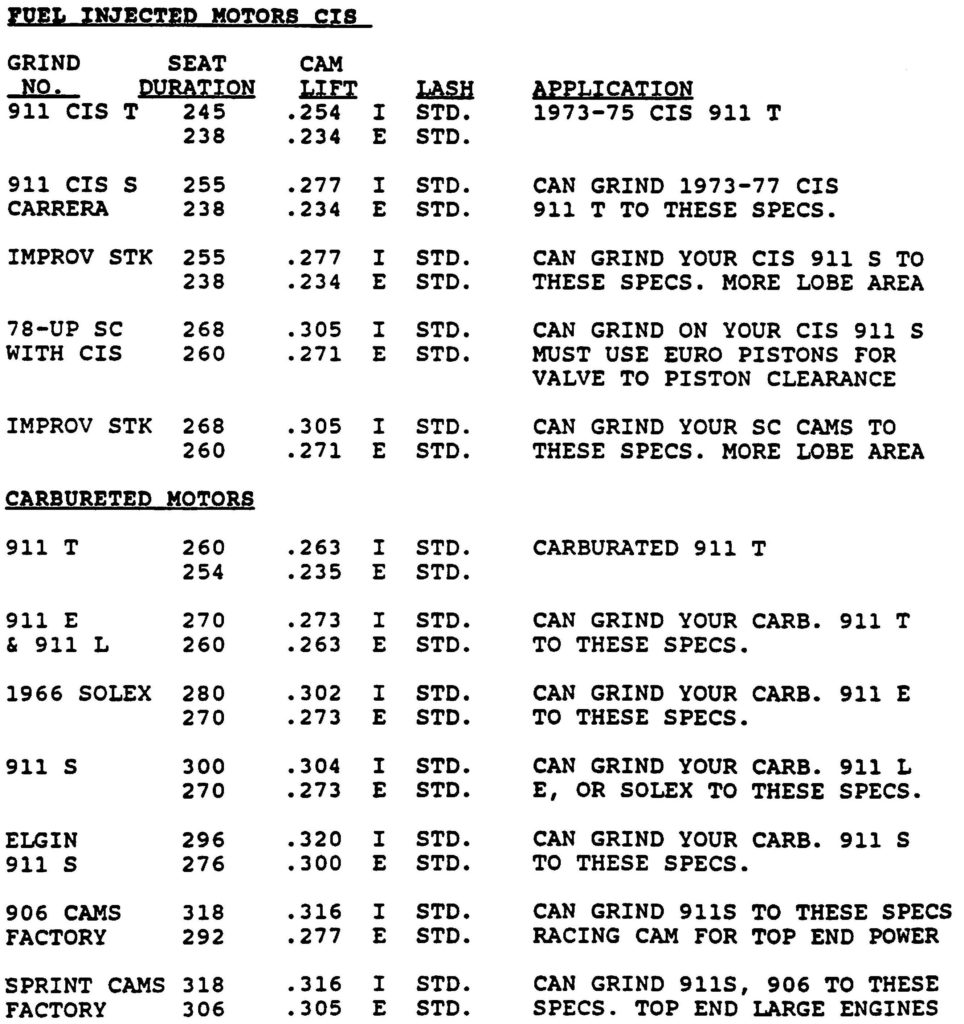 THE ONLY WAY TO POT A RACING GRIND ON A MILDER SET OF CAMS IS TO WELD UP THE LOBES.  ALLOW THREE WEEKS POR THIS PROCESS.