On the 7208 and wilder grinds we recommend having a slot cut down the middle of the timing gear to create two rows of teeth. This helps reduce oil throw off and oil foaming at high rpms.
Lifters must always be reconditioned or replaced. Beware of aftermarket 914 lifters, some of them are of very poor quality.
INTAKE ROCKER ARM RATIO= 1.3:1 EXHAUST ROCKER ARM RATIO= 1.25:1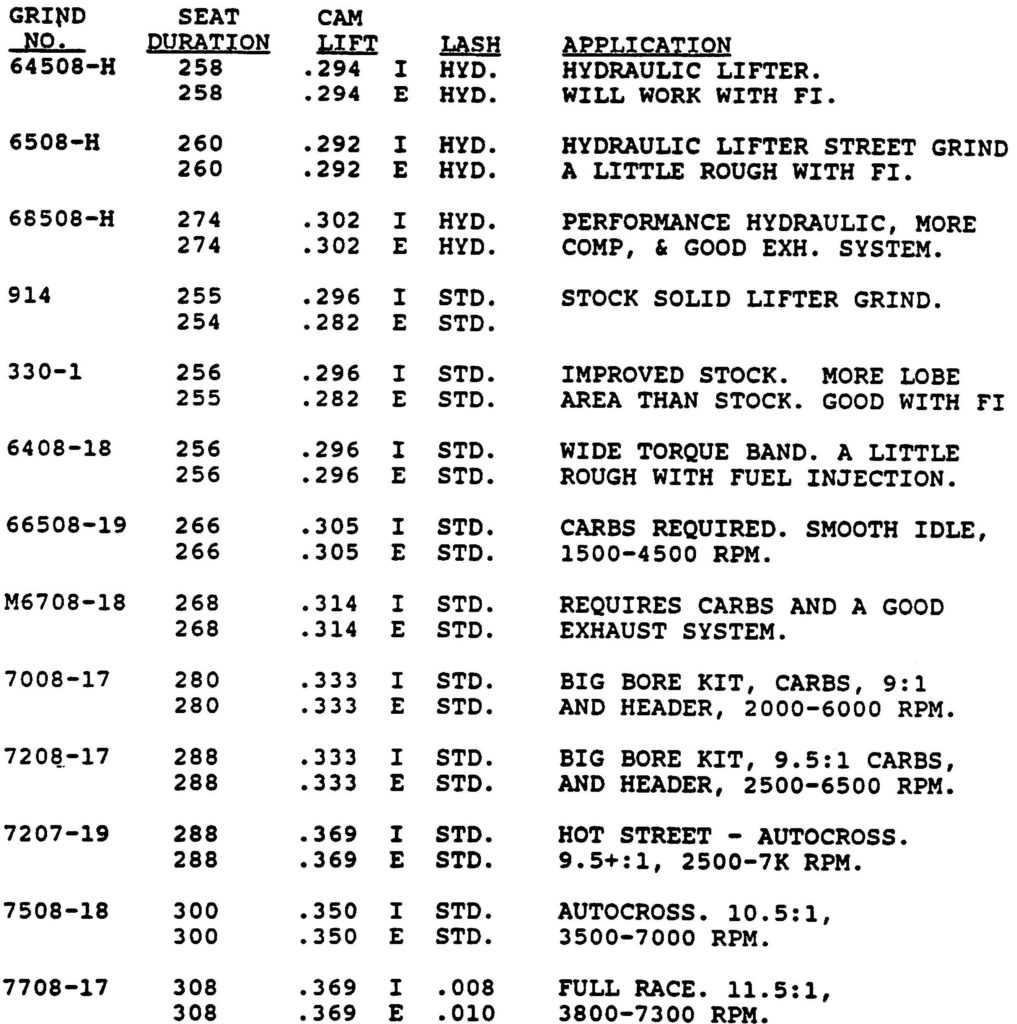 MANY OTHER RACING GRINDS AVAILABLE FROM 290-328 DURATION. COMPLETE LIST OF ENGINE SPECIFICATIONS REQUIRED. BILLETS HOST BE USED AND THEY MUST BE HEAT TREATED.