We strongly recommend having these cams nitrided after grinding because of the wear problems they are known for. The valve lifters almost always go bad so it would be best if you sent them along with your cam so we could measure and regrind them.
TAPPET DIAMETER .687 OR .800  ROCKER ARM RATIO= 1.45:1 (AVG.)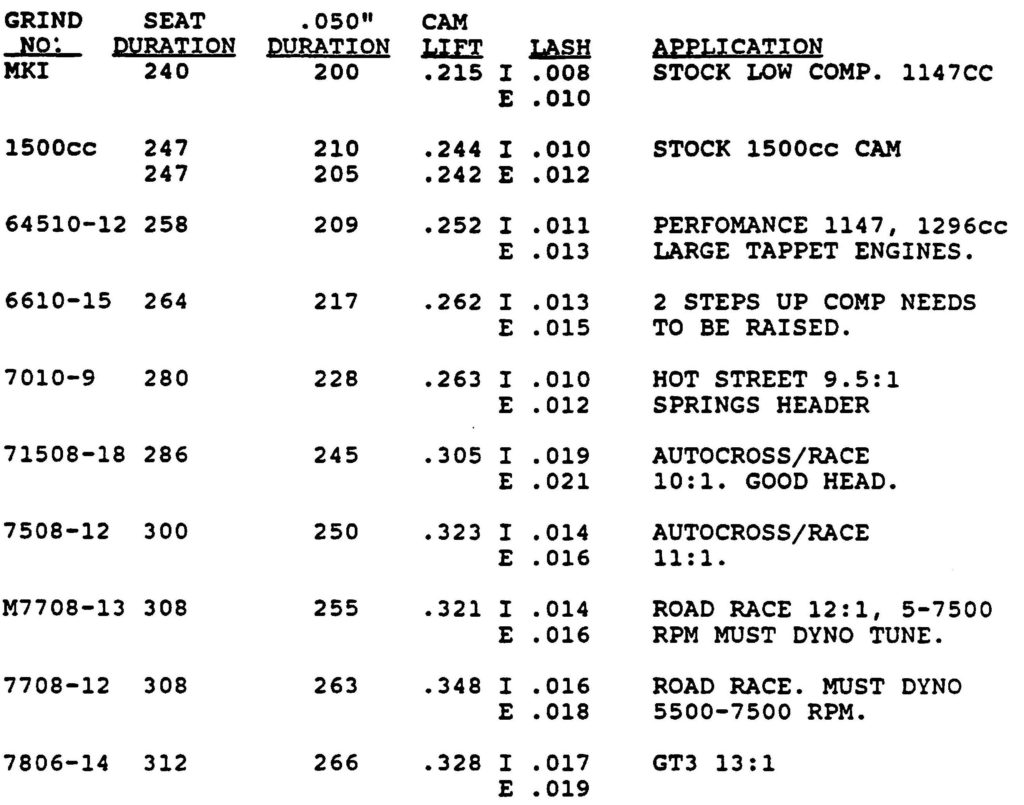 The 300 deg. and above grinds must be tuned on the dyno to gain the most from the cam. Cam bearings must be used in engines running a racing cam. Performance springs should be used on the 6610-15 grind and on up. The stock single springs are very weak and coil bind when the valve lift is increased.