We recommend having these cams nitrided after grinding because of the wear problems they are known for. We especially recommend it for the early engines without cam bearings. The valve lifters are made from soft chilled iron and almost always go bad so it would be best if you sent them along with your cam so we could measure the radius crown height and regrind them.
TAPPET DIAMETER TR2, 3, 4 =.936  TR6 =.800  ROCKER RATIO= 1.45:1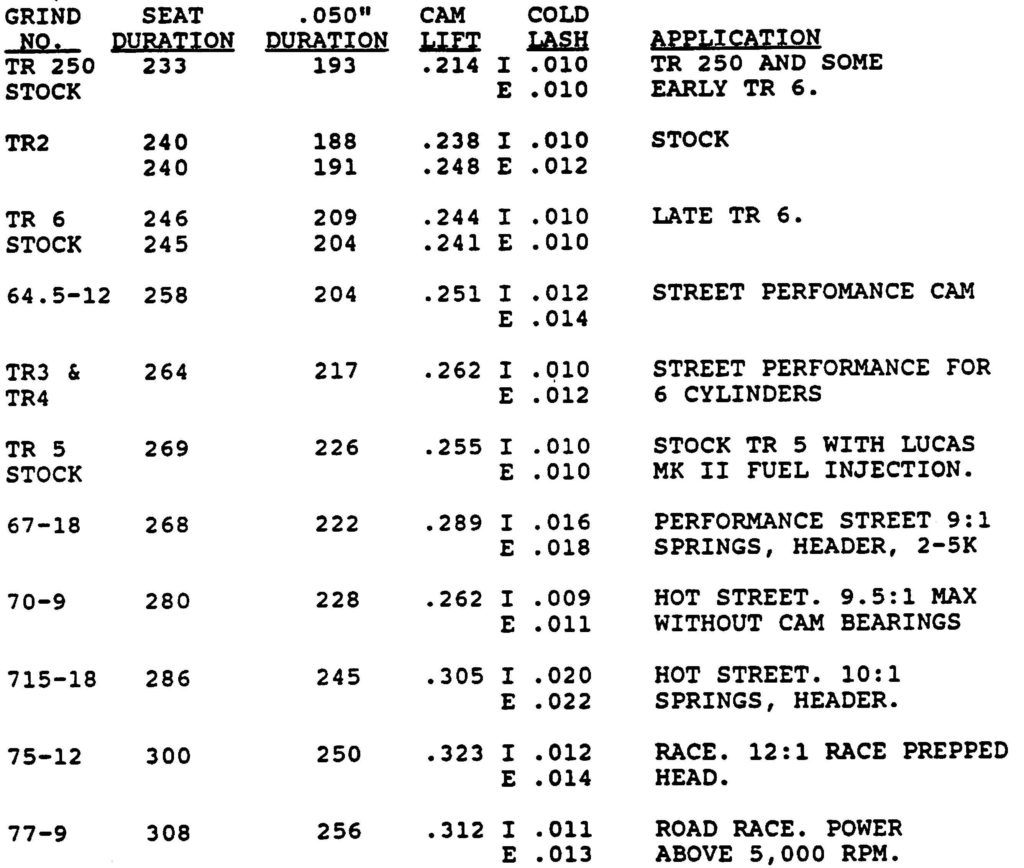 AUTOCROSS AND RACING PROFILES AVAILABLE. COMPLETE LIST OF ENGINE SPECIFICATIONS REQUIRED. CALL FOR DETAILS.