These cams can be ground to the standard heel diameter only when a new rough casting (billet) is used. Longer valve stems or thicker lash pads are required for reground cams.
CAM FOLLOWER DIAMETER= 1.378 OR 35MM   
STANDARD LASH PAD DIAMETER= 1.200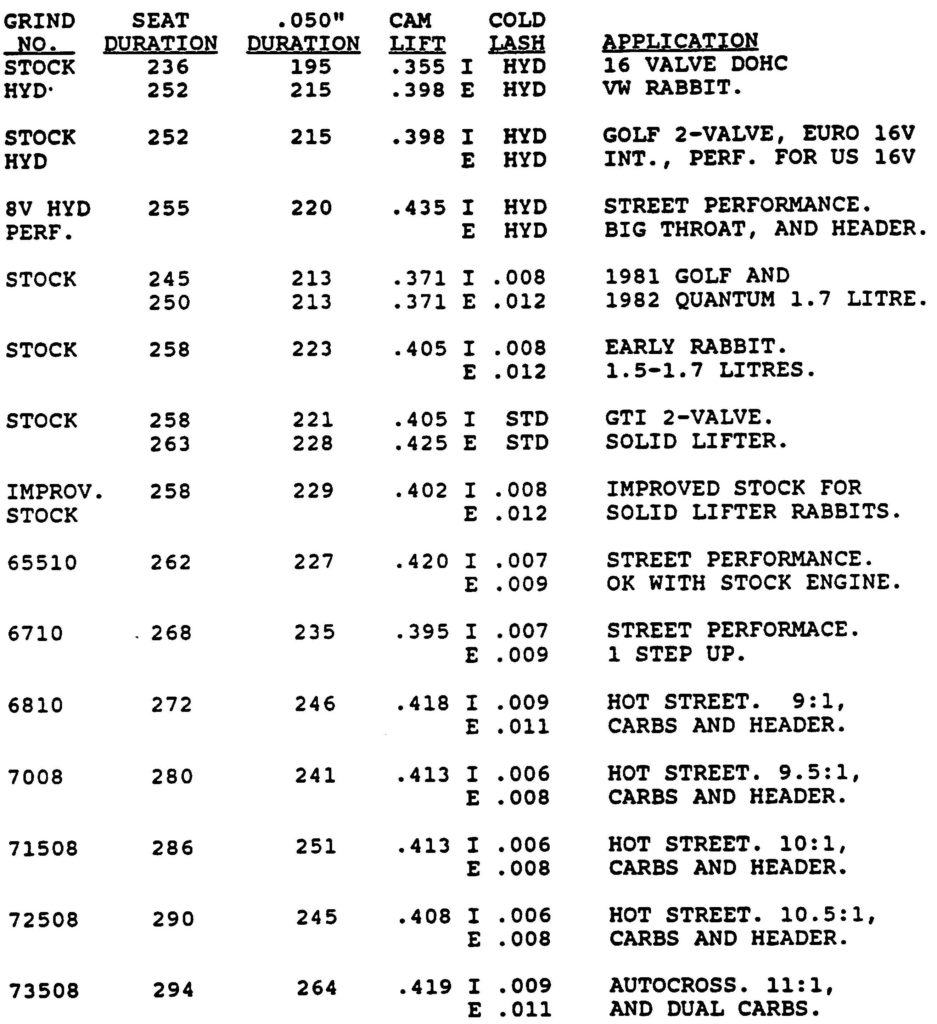 OTHER 300-340 DEGREE GRINDS AVAILABLE WITH UP TO .578 LIFT. COMPLETE LIST OF ENGINE SPECIFICATIONS REQUIRED.